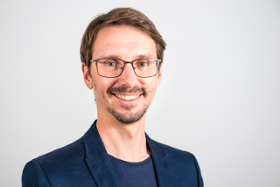 ©
Sabine Mittermeier
I am a postdoctoral researcher in the Software Engineering Group (Prof. Lars Grunske) at the Humboldt-Universität zu Berlin, Germany. Previously, I was a doctoral student in the System Analysis and Modeling Group (Prof. Holger Giese) at the Hasso Plattner Institute/University of Potsdam. My research interests are in the areas of:
– model-driven engineering of self-adaptive software,
– search-based software engineering, and
– automated quality assurance of software.
Email: <firstname>.<surname>@informatik.hu-berlin.de
Phone: +49 (0)30 2093-3153


Mail Address
Humboldt-Universität zu Berlin
Department of Computer Science
Unter den Linden 6
10099 Berlin
Visitor Address
Johann von Neumann-Haus
House IV, 4th floor, room IV.414
Rudower Chaussee 25
12489 Berlin
Things Happening